Shikshak Sajjata Sarvekshan Study Materials Collection (All)
Regarding Teacher Readiness Survey-2021, Reference: – As per the instruction received in the meeting of Hon.  
Teacher Readiness Survey for Teachers, Std. 6 to 8, HTAT Principals, CRC – BRC) is scheduled on 11/09/30, from 1:00 pm to 6:00 pm.  Information of district and taluka wise number and required survey centres included in the said survey has been emailed to you.  
If any of these buildings need to be canceled or added as required, the information of the final centers for the final survey from your level as per the format included here is available on Shikshak Sajjata Paripatra 
[email protected] 12:00 noon on 30/06/2021.  
Request to send to office in excel format.  In addition to the number of blocks indicated in front of that taluka, 10% additional block will have to be given.  Please send statistics in English and other details in Gujarati Shruti font.
Shikshak Sajjata Sarvekshan Study Materials PDF
Joine Our Whatsapp Group and Get Free all Study materials File
Shikshak Sajjata Sarvekshan 2021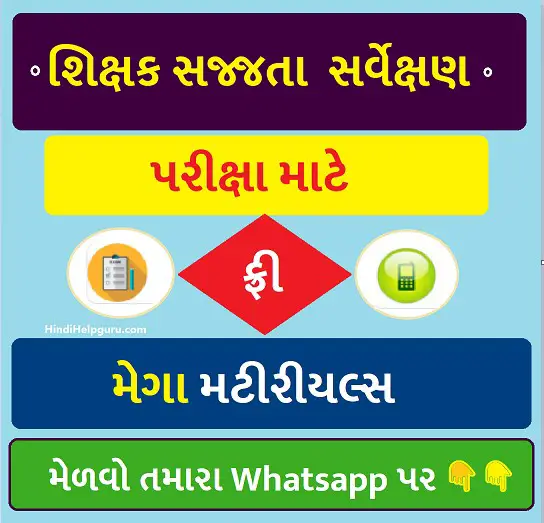 Every teacher needs to know when communication is effective and when it is not effective. They need to do the same for their students and they need to be motivated to improve their communication skills. For a teacher, they need to make sure that the students understand what they are communicating. It is very important to explain well the task assigned in the communication and to explain what is expected by the task assigned. Their performance becomes much easier when students are well aware of what is expected of them.