WhatsApp has recently added a new feature.. which is named WhatsApp Channels feature. This feature has been introduced in around 150 countries. People will benefit a lot now with this feature coming. WhatsApp channel feature has been provided in WhatsApp update. On WhatsApp Channels channel people using whatsapp will be able to connect with their favorite people and get every update… for this you have to follow your favorite channel… after which you will get every update of that channel..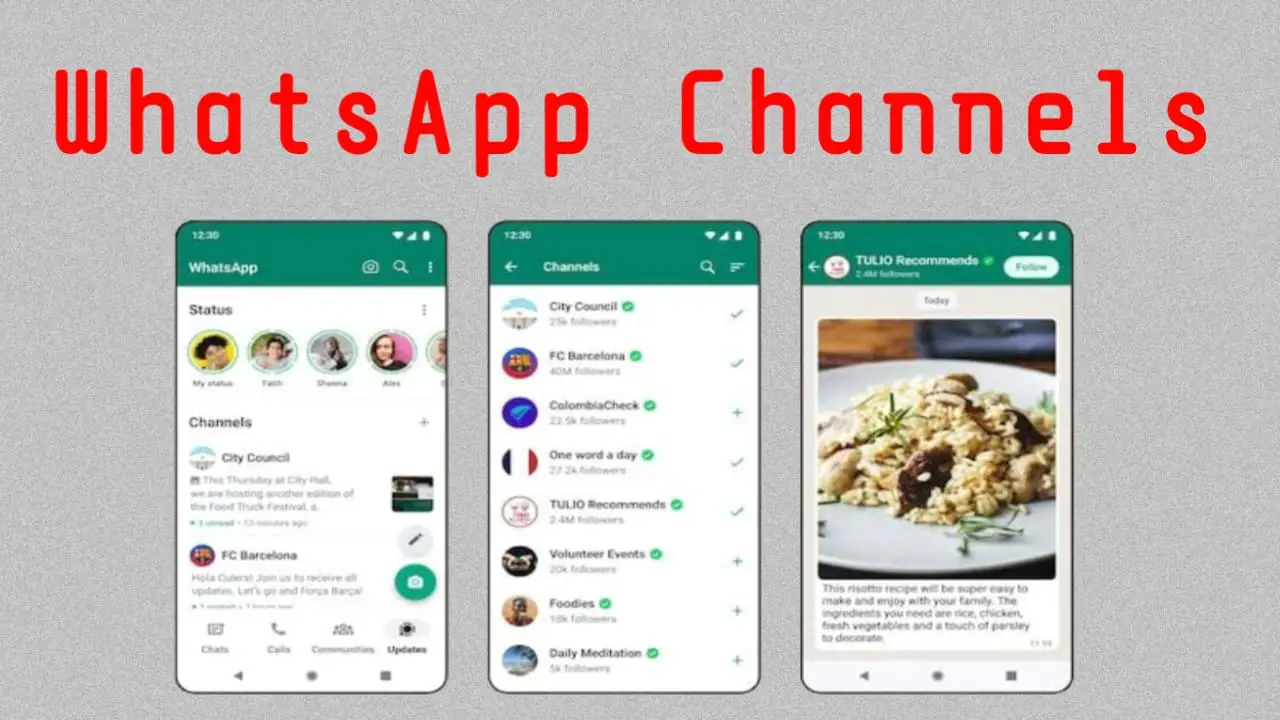 Who Can Create These Whatsapp Channels?
How to create a WhatsApp Channels: This channel is open to all people… means anyone can create a WhatsApp channel.. Also if you post something on WhatsApp channel.. which will be deleted automatically after 30 days… Users WhatsApp will be able to react to channel posts and messages with emojis.
Also Read This : Gujarat Home Guard Bharti 2023
How To Create A Whatsapp Channel?
First of all you have to update WhatsApp. For which update the application from Google Play Store….
After this you have to tap on Updates tab…
Then you will see the Channels option… tapping on the + icon in front of it…
After this search channels you will see new channel…
In which you have to tap on New Channel option… After this a new page will open… in which you have to tap on Continue option…
After this you have to name the channel and fill all other details. Also the profile photo has to be uploaded…
After this you have to press the button on create channel… after which your own channel will be created…
What Are Whatsapp Channels?
Meta has recently launched a new feature called Whatsapp Channels. With the help of this feature you can create your own Whatsapp channel. After this normal users can join your channel. This is somewhat like Telegram. However, only administrators can send messages in this channel and normal users can only react to those messages. Notably, this feature has not yet been fully rolled out to general users.
Importnat Link
Update Your Whatsapp : Click Here
FAQs (Frequently Asked Questions)
Que: Are WhatsApp Channels free to use?
Ans: Yes, WhatsApp Channels are free for both businesses and individuals to use.
Que: How can I subscribe to a WhatsApp Channel?
Ans: You can subscribe to a WhatsApp Channel by clicking on the provided link or invitation shared by the channel administrator.
Que: Can I create my own WhatsApp Channel?
Ans: Yes, businesses and individuals can create their own WhatsApp Channels. However, businesses need to adhere to WhatsApp's business policies.