Dr Sarvepalli Radhakrishnan Biography In English PDF Download
Dr Sarvepalli Radhakrishnan Biography In English, a name etched in the annals of Indian history, is celebrated not only for his contributions to education and philosophy but also for his distinguished role as the second President of India. In this comprehensive biography, we will delve into the life and legacy of this remarkable individual, highlighting his early years, academic achievements, and enduring impact on the nation.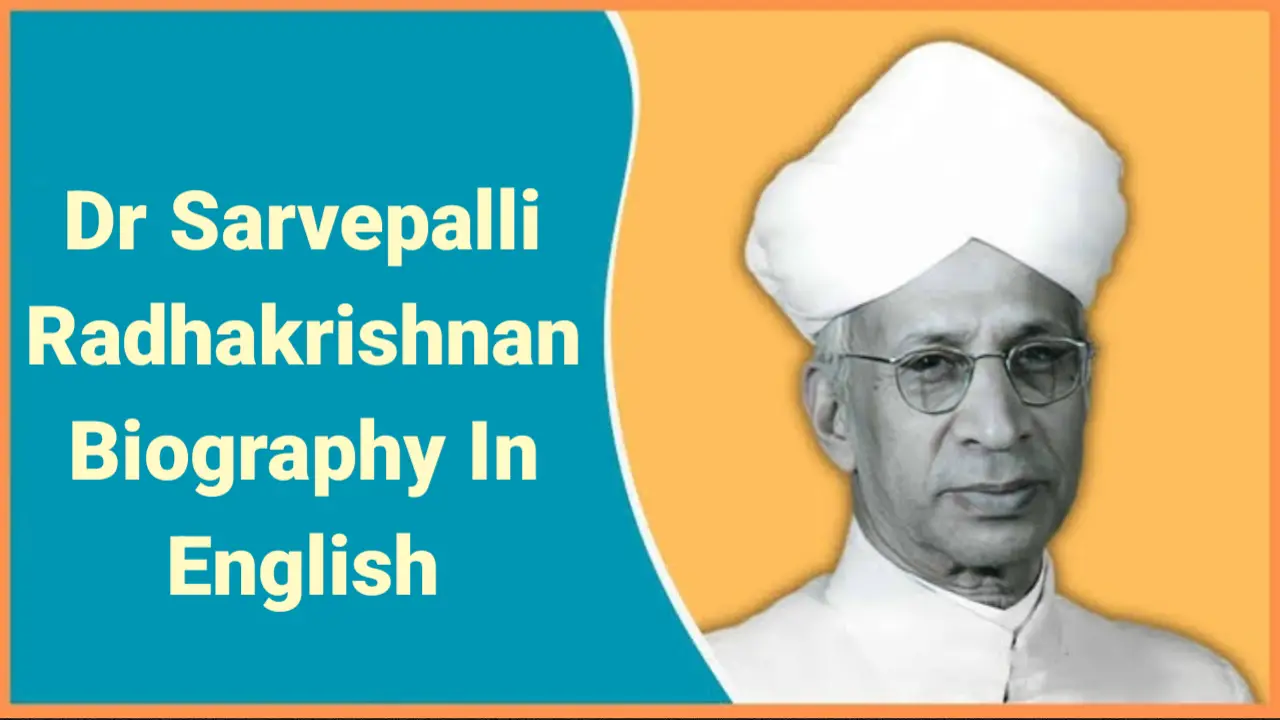 Early Life and Education
Dr. Sarvepalli Radhakrishnan was born on September 5, 1888, in Thiruttani, a small town in Tamil Nadu, India. His early education took place in local schools, where he displayed an exceptional aptitude for learning.
A Budding Scholar
His passion for knowledge led him to pursue a Bachelor's degree in Philosophy at Madras Christian College, where he excelled academically. His thirst for wisdom and intellectual growth was unquenchable, which prompted him to pursue further studies.
Academic Brilliance
Dr. Radhakrishnan's journey through academia was nothing short of stellar. His pursuit of higher education took him to the University of Madras, where he completed a Master's degree in Philosophy. His remarkable insights into various philosophical traditions marked the beginning of a prolific academic career.
Shaping Minds as a Professor
Radhakrishnan's deep understanding of philosophy made him an esteemed professor. His teaching stints at various institutions, including Madras Presidency College and the University of Mysore, garnered him a reputation as an erudite scholar.
Also Read : Teachers Day Speech In English
The Visionary Philosopher
Dr. Sarvepalli Radhakrishnan's contributions to Indian philosophy and his keen interpretations of Western philosophy gained global recognition. His seminal work, "The Philosophy of Rabindranath Tagore," showcased his ability to bridge the gap between Eastern and Western philosophical thought.
A Literary Maestro
Apart from his academic prowess, Radhakrishnan was an accomplished writer. His books, such as "The Reign of Religion in Contemporary Philosophy" and "Indian Philosophy," remain influential works in the field of philosophy.
A Statesman and President
Radhakrishnan's multifaceted talents transcended academia. He entered the realm of Indian politics and diplomacy, serving as India's first Vice President from 1952 to 1962 and subsequently becoming the President of India from 1962 to 1967.
Presidential Legacy
As President, Dr. Radhakrishnan set a precedent for intellectual leadership. His tenure was marked by a commitment to education, culture, and diplomacy. His decision to dedicate his birthday, September 5th, as Teacher's Day in India is a testament to his reverence for education.
Conclusion
In conclusion, Dr Sarvepalli Radhakrishnan Biography In English life was a tapestry of brilliance, wisdom, and leadership. From humble beginnings, he ascended to the pinnacle of academia and politics, leaving an indelible mark on India's history. His legacy continues to inspire generations, and his contributions to education and philosophy remain unparalleled.
Click Here To Download PDF For Free