Universal Studios Hollywood Map 2023 PDF Free Download
In the heart of Los Angeles, Universal Studios Hollywood beckons visitors from around the globe with its iconic rides, thrilling attractions, and a myriad of entertainment experiences. Whether you're a die-hard movie buff, an adrenaline junkie, or simply looking for a day of family fun, Universal Studios Hollywood has something to offer everyone. In this comprehensive guide, we'll navigate through the Universal Studios Hollywood Map for 2023, helping you make the most of your visit.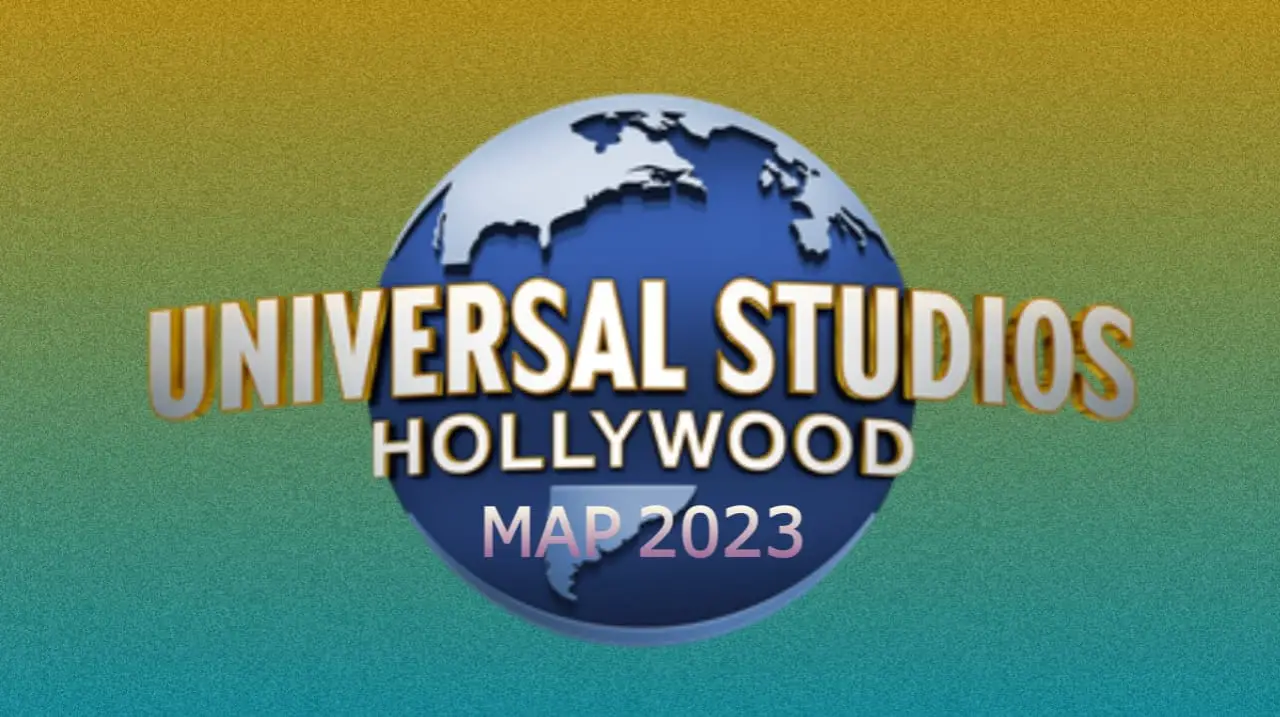 1. Introduction
Universal Studios Hollywood is a haven for those seeking an immersive entertainment experience. With its rich history and continuous innovation, it remains a top destination for tourists and locals alike. This article will take you on a journey through the Universal Studios Hollywood Map for 2023, highlighting the must-visit attractions, dining options, entertainment offerings, and insider tips for a memorable day at the park.
2. The Evolution of Universal Studios Hollywood
Over the years, Universal Studios Hollywood has transformed from a simple movie studio into a theme park powerhouse. Today, it boasts a wide range of attractions and experiences that cater to visitors of all ages. From classic film sets to cutting-edge rides, this section will delve into the park's fascinating evolution.
3. Navigating the Park – A Closer Look at the Map
Understanding the layout of Universal Studios Hollywood is essential for making the most of your visit. We'll break down the park into its main sections, from the bustling Main Entrance to the enchanting Wizarding World of Harry Potter. Knowing your way around ensures you won't miss a thing.
Main Entrance
As you step through the iconic arches of Universal Studios Hollywood, you'll be greeted by the sights and sounds of movie magic. This is your gateway to a day filled with adventure and excitement.
Upper Lot
The Upper Lot is where you'll find a treasure trove of attractions, including the world-famous Studio Tour and the beloved Despicable Me Minion Mayhem ride.
Lower Lot
Venture down to the Lower Lot for heart-pounding experiences like Jurassic World: The Ride and Transformers: The Ride – 3D.
The Wizarding World of Harry Potter
Step into the enchanting world of Harry Potter, complete with Hogwarts Castle and the thrilling Harry Potter and the Forbidden Journey ride.
Special Attractions
Universal Studios Hollywood is known for its special attractions, such as the immersive Revenge of the Mummy ride and the adrenaline-pumping Fast & Furious – Supercharged.
4. Must-See Attractions in 2023
Universal Studios Hollywood continually updates its attractions to keep visitors coming back for more. In this section, we'll highlight some of the must-see rides and experiences in 2023 that should be on every visitor's list.
Jurassic World: The Ride
Dive into the world of dinosaurs with the reimagined Jurassic World: The Ride, featuring an epic encounter with a colossal Indominus Rex.
The Simpsons Ride
Join the Simpson family on a wild adventure through Krustyland in this hilarious and thrilling simulation.
Transformers: The Ride – 3D
Prepare for an immersive battle against the Decepticons in this mind-blowing 3D ride.
The Secret Life of Pets: Off the Leash!
Experience the whimsical world of pets in this delightful dark ride, perfect for the whole family.
5. Dining Options for Every Palate
Exploring the park is bound to work up an appetite. Luckily, Universal Studios Hollywood offers a diverse range of dining options to satisfy every taste bud. From quick bites to full-service restaurants, you'll find it all here.
6. Entertainment Galore
Entertainment is at the core of Universal Studios Hollywood. This section will guide you through the various shows, character meet and greets, and nighttime spectaculars that will leave you mesmerized.
Shows and Performances
From the high-energy WaterWorld show to the mesmerizing Special Effects Stage, there's always something captivating happening at Universal Studios Hollywood.
Character Meet and Greets
Get up close and personal with your favorite movie characters, from Minions to Marvel superheroes.
Nighttime Spectaculars
Don't miss the breathtaking nighttime shows that light up the sky and your imagination.
Also Read This : Ewha Korean PDF Download
7. Tips for a Seamless Experience
To make the most of your visit, we've compiled a list of insider tips and tricks. From Express Passes to height restrictions, these insights will ensure a smooth and enjoyable day at the park.
Express Passes
Skip the lines and maximize your ride time with Express Passes.
Height Restrictions
Ensure your little ones can enjoy age-appropriate rides with our height restriction guide.
Single Rider Lines
Solo travelers and thrill-seekers can take advantage of shorter wait times with single rider lines.
Mobile App Assistance
Download the Universal Studios Hollywood app to enhance your visit with real-time information and interactive maps.
8. Shopping for Souvenirs
No trip to Universal Studios Hollywood is complete without snagging some souvenirs. We'll guide you through the best shops to find that perfect memento of your visit.
9. Accessibility and Inclusivity
Universal Studios Hollywood strives to make the park accessible and inclusive for all visitors. Learn about the services and accommodations available to ensure everyone has a fantastic experience.
10. Staying Near Universal Studios Hollywood
For those looking to extend their visit, we'll provide recommendations for nearby accommodations, ensuring you're just minutes away from the excitement.
11. Conclusion
Universal Studios Hollywood Map 2023 is your key to unlocking a world of adventure, entertainment, and unforgettable memories. With this guide in hand, you're ready to embark on an epic journey through the heart of cinematic magic.
Click Here To Download Ewha Korean PDF